As fans finish the recently released Jojo's Bizarre Adventure: Stone Ocean, they may reflect on the many Joestar heroes thus far. Jotaro Kujo is the series' most iconic protagonist and appears in four of its parts. As a frequently reoccurring character in the series, he's undoubtedly a fan favorite. While he's known for his intelligence and strength, is he the best Stand user?
RELATED: 10 Jojo References In Anime Most Fans Missed
Though Jotaro has proven himself against the series' villains, other anime characters might outshine Jotaro and Star Platinum. Death Note's Light Yagami would out strategize him. Meanwhile, Hellsing's Alucard might be too intense for him. From strategists to berserkers, many anime characters would make better Stand users than Jotaro Kujo.
10

Death Note's Light Yagami Is A Master Tactician

Jotaro is a brilliant character who always has a plan in his back pocket. Yet, many other anime characters could outwit him. One such character is Death Note's Light Yagami, who hid as a serial killer for years.

If Light's Stand is anything like the Death Note, then Jotaro would be in for a challenge. Unlike Jotaro, fans got to see Light's planning process, which proves his superior intellect to audiences. Furthermore, Death Note is among the few anime with a villainous main character. So, fans can be sure Light wouldn't let anyone get in his Stand's way.
9

Lelouch Lamperouge Led A Whole Rebellion In Code Geass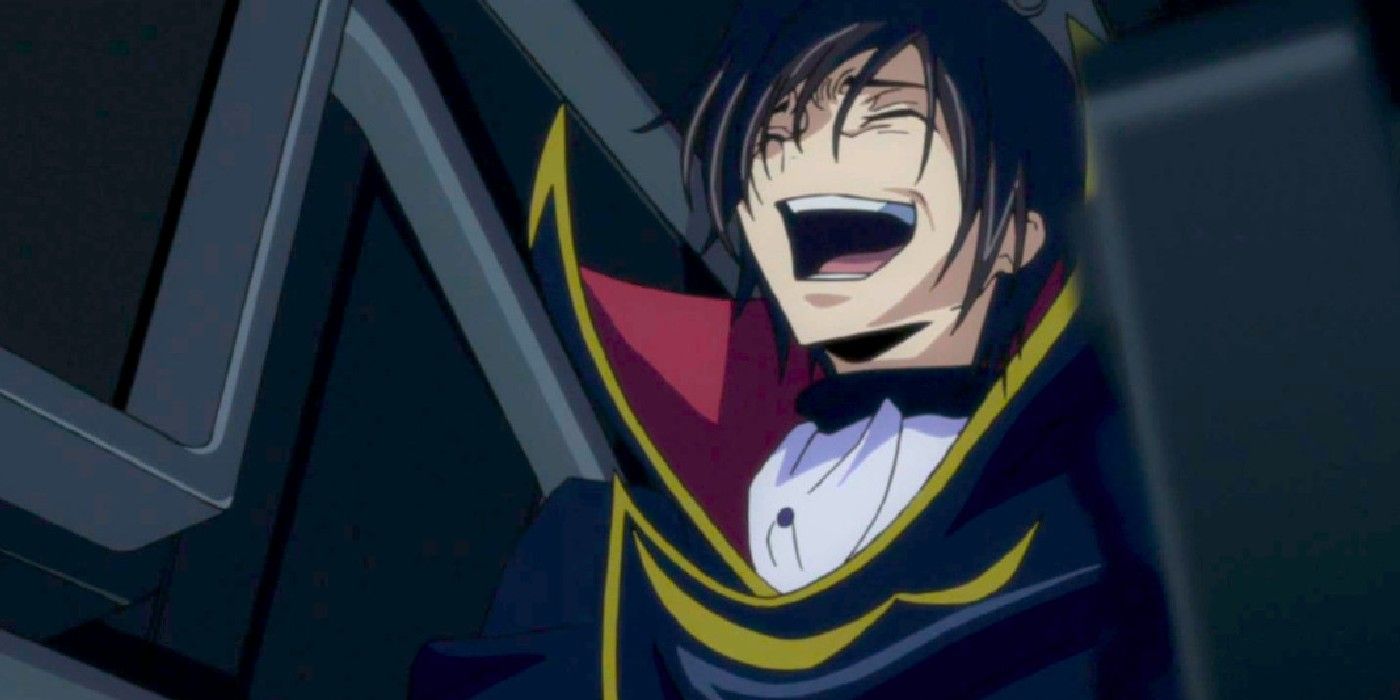 Code Geass' Lelouch Lamperouge is in a similar boat to Light Yagami. He is a skilled strategist, and fans love to watch his plots unfold. On the other hand, Jotaro's plans always seem to come out of thin air. So, Lelouch instills much more confidence.
Code Geass has many clichés, but Jotaro shouldn't underestimate Lelouch. He ran an entire rebellion and is used to large-scale strategic games. A simple one-on-one contest would be a breeze. While Lelouch is not physically strong, he would make the most of his Stand. In the end, he would likely use it better than Jotaro used his.
8

In Jujutsu Kaisen, Gojo Satoru Is The Strongest
Gojo Satoru is confident and has the power to back it up. He is the strongest character in Jujutsu Kaisen. So, if his Stand is anything like his Cursed Technique, Jotaro should beware. Gojo's Stand would be nearly unstoppable with even a fraction of his JJK powers,
Many fans think Gojo's power is all inherited. As a result, switching power systems would be detrimental, but Gojo has many skills besides his Limitless technique. He's a formidable martial artist, and he's brilliant. Gojo's combined confidence and innate power (both physical and supernatural) insinuate he would be a much stronger Stand user than Jotaro.
7

Bleach's Ichigo Kurosaki Is Smart And Decisive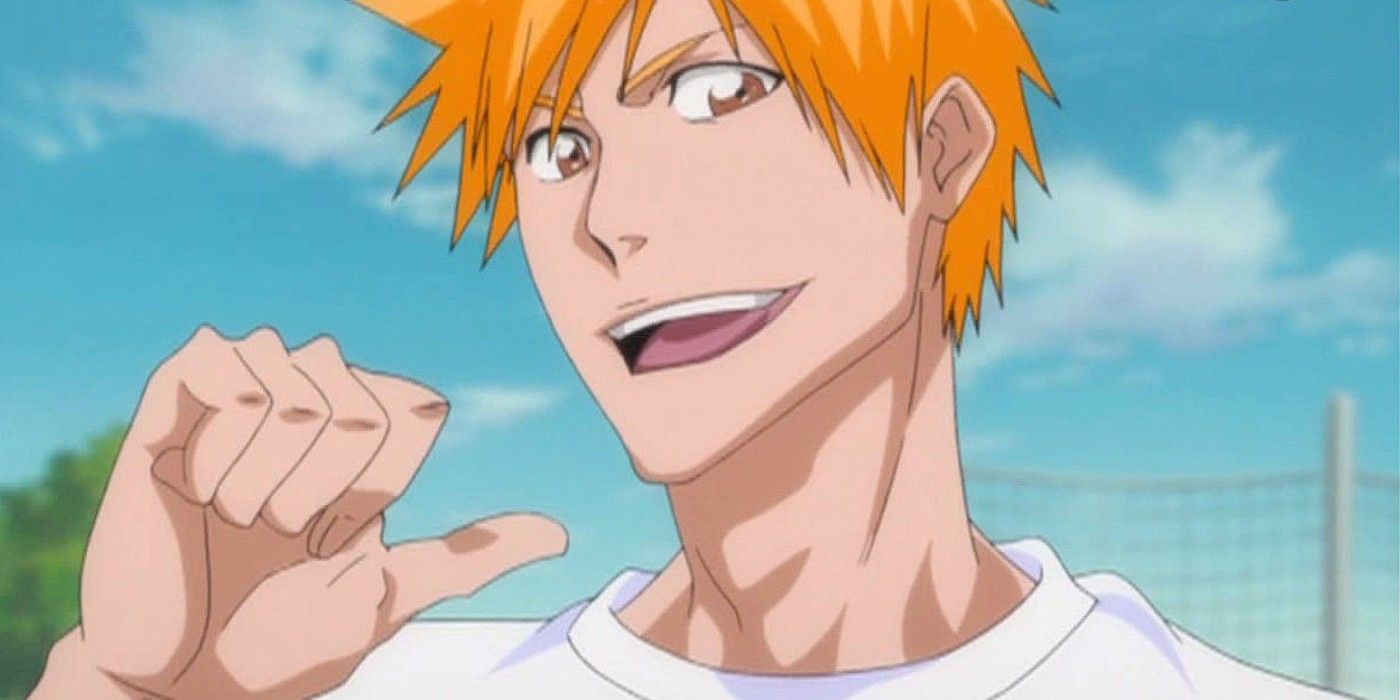 Ichigo Kurosaki is a competent Shonen protagonist from Bleach who would rival Jotaro. He's physically strong, has an iron-clad will, is highly intelligent, and is generally unafraid. He has fought terrifying foes with fierce abilities.
Ichigo knows how to win close combat altercations and would never let Jotaro's mind games hinder his strategy. After all, he didn't let series villain Sousuke Aizen (the second most powerful villain in Bleach) outsmart him. Instead, Ichigo would confront Jotaro with strength and ardency. Thus, he would make a better Stand user.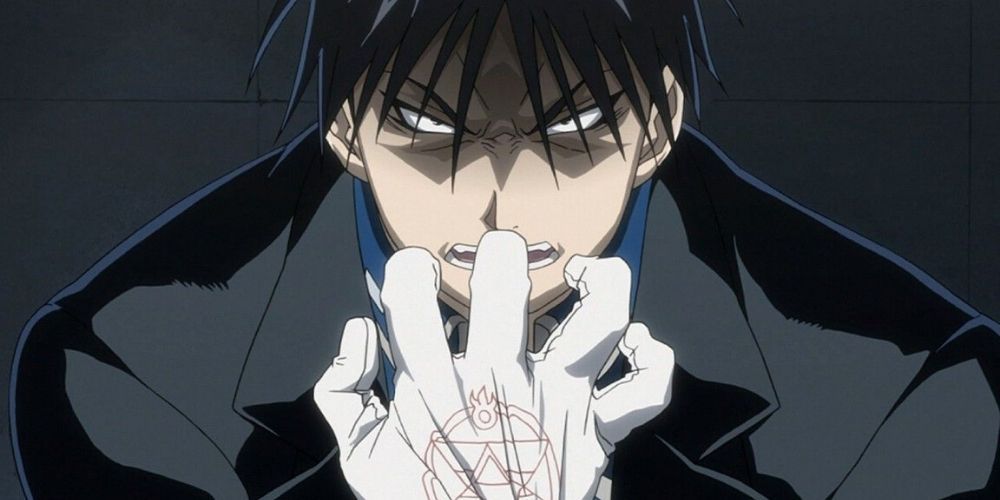 Fullmetal Alchemist's Roy Mustang commands soldiers, uncovers secret plots, and fights powerful alchemists. He is used to confronting characters with unknown abilities, and his quick thinking helps him assess those situations.
In many ways, Roy is like Jotaro. Yet, Roy's willpower would likely outpace Jotaro's cold detachedness. Jotaro often goes along with whatever Joseph Joestar and the Speedwagon Foundation want him to. Roy outmatches Jotaro in the strength of his convictions. Whereas they are both tough fighters with clever minds, Roy has more drive. Plus, one of the worst things about Roy is his indifference toward killing, so he'd be a more ruthless Stand user.
5

No One Can Outsmart Naruto's Shikamaru Nara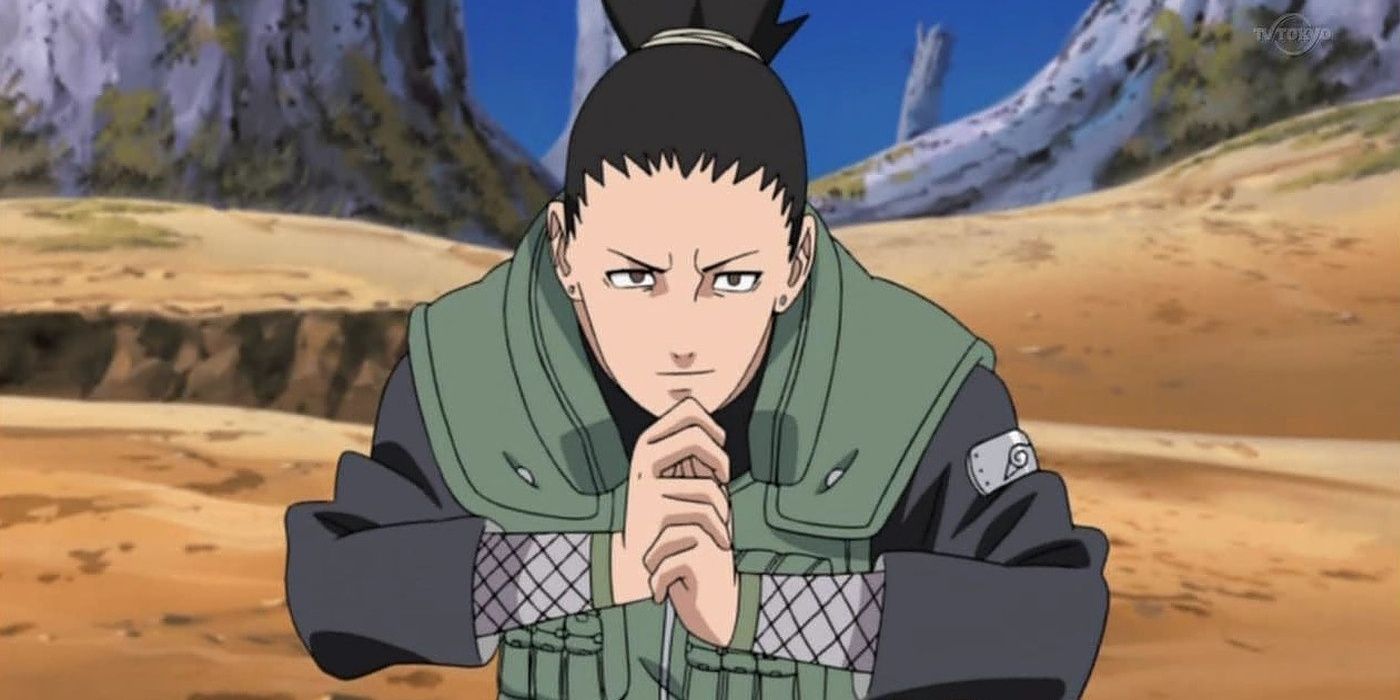 Shikamaru Nara is a battlefield genius and often ranks as Naruto's smartest character. He and his Shadow Possession Jutsu are a nightmare for Jotaro's close-combat Stand. So, if Shikamaru's Stand is like his Shadow Possession Jutsu, his ranged capabilities will earn a leg up on Jotaro.
Shikamaru's brilliance and long-ranged abilities constitute a tough match for Jotaro and his short-range punches. Jotaro has escaped the reach of puppet-master-style Stands before. However, Shikamaru would prove too quick on his feet. As a result, he's likely the better Stand user.
4

Erza Scarlet Is Calm, Cool, And Collected In Fairy Tail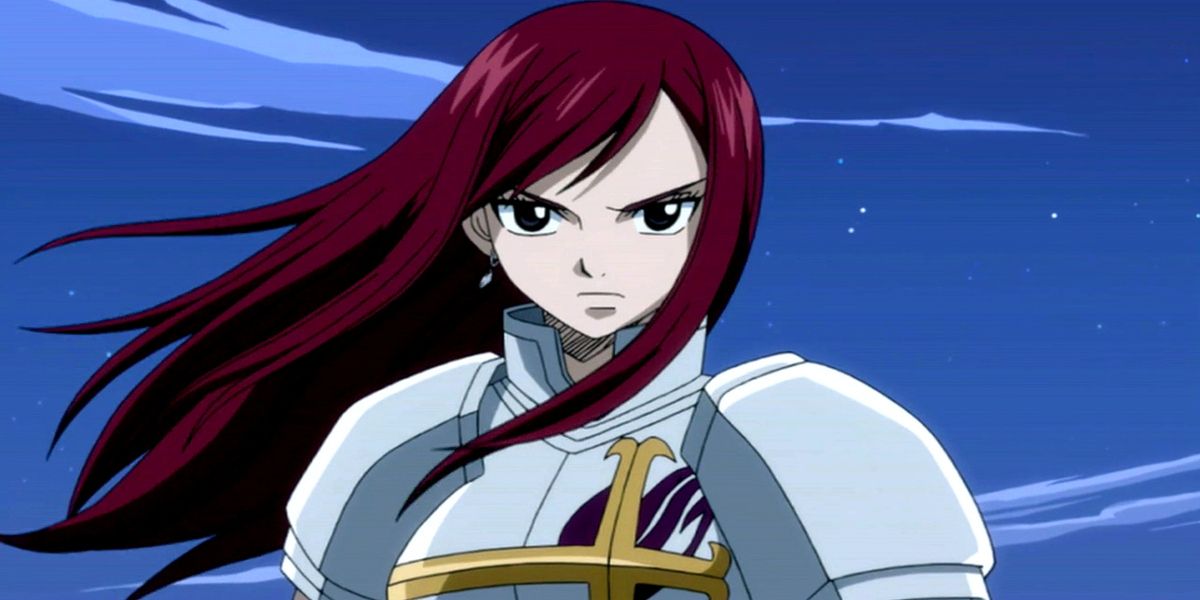 Fairy Tail's Erza Scarlet has hundreds of weapon and armor combinations, and her Stand would likely function similarly. She would gain battlefield buffs to supplement her fighting style, and her constantly shifting attack patterns would surprise Jotaro.
RELATED: 10 Most Accurate Settings In Jojo's Bizarre Adventure
Though she might be in trouble if Star Platinum lands a hit, Erza would probably outmaneuver Jotaro's Stand. Plus, she can switch out armor if one set is damaged. Her coolness, mastery over many fighting styles, and tactical competence would make her a better Stand user than Jotaro.
3

Alucard Can Shake Anyone In Hellsing
Jotaro proved his love of mind games during his contest with D'Arby the Gambler. D'Arby took his friends' souls as part of a poker bet, and he had to win them back. So, he used D'Arby's fears over Dio Brando to bluff. Unfortunately, Jotaro's poker face wouldn't help him against a stronger anime vampire, Alucard of Hellsing.
RELATED: 10 Unresolved Storylines In Jojo's Bizarre Adventure
Alucard would make a better Stand user because he works for good but is not afraid to use psychological warfare. He's also unafraid to seriously injure himself because he's immortal and knows he will come back. These traits suggest Alucard would be a better Stand user.
2

Demon Slayer's Shinobu Kōcho Is Terrifying
Jojo's Bizarre Adventure loves its sadistic characters. Shinobu Kochō, the Demon Slayer Corps' poison-using insect Hashira, would fit right in. She is analytical and cold, making her among the few characters who could unnerve even Jotaro.
Her Stand would assuredly be tricky to fight. Poison spells trouble for close-ranged Stands like Jotaro's Star Platinum. Panacotta Fugo's Purple Haze Stand in Golden Wind reminds fans how tough poison can be. Unlike Fugo, Shinobu is unwavering. After all, the threat of death is a harsh reality for Hashira. These attributes make this Demon Slayer hero a more formidable Stand user than Jotaro.
1

Naruto's Kakashi Hatake Is A Balance Of Strong And Smart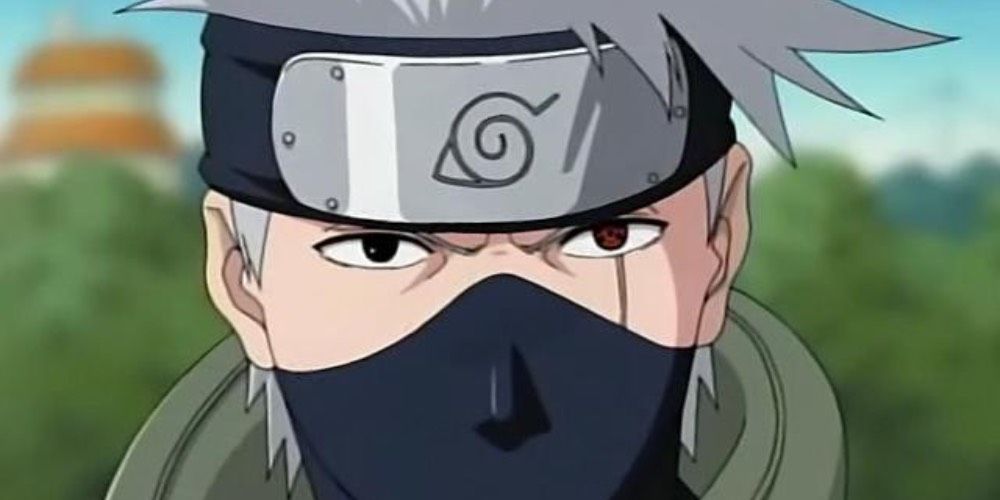 Kakashi Hatake is called the "Copy Cat Ninja" because of his Sharingan power. His Stand might have the same gimmick, allowing him to copy other Stands' abilities. If this were the case, he would be a better Platinum Star wielder than Jotaro.
Kakashi and Jotaro share the same level of seriousness and stoicism, but Kakashi is more compassionate and understanding. Kakashi endured momentous failures throughout Naruto, each of which taught him something. His experience and balanced nature would ensure he'd be a better Stand user than Jotaro.
JoJo's Bizarre Adventure: The 10 Most Despicable Things the Heroes Have Done
Read Next
About The Author
Denial of responsibility! insideheadline is an automatic aggregator around the global media. All the content are available free on Internet. We have just arranged it in one platform for educational purpose only. In each content, the hyperlink to the primary source is specified. All trademarks belong to their rightful owners, all materials to their authors. If you are the owner of the content and do not want us to publish your materials on our website, please contact us by email – [email protected]. The content will be deleted within 24 hours.