Peter Chung, the Korean American animator best known for creating MTV's avant-garde animated series Æon Flux, remains famous within the industry as an innovator with unique sensibilities. What's less known is Chung's past working for mainstream studios in the 1980s and early 1990s. Chung began work at Hanna-Barbera in his late teens before moving on to Ralph Bakshi's studio and then Disney's feature development department. Chung maintains that much of his work at Disney never made it to the screen, but his next career move would place his distinctive design sense in front of millions of eyes.
In 1984, Chung was hired as a storyboard artist on Sunbow's Transformers, a series funded by toy company Hasbro as a daily promotion of its new action figure line. Although this might seem to be soulless mercenary work, the Sunbow staff developed a memorable mythos for the property, introducing many to anime sensibilities and influencing the next generation of writers and animators. Chung would also provide storyboards for 1986's The Transformers: The Movie, and recently on his Instagram account, Chung revealed his role in the film's most iconic moment.
Related: Teenage Mutant Ninja Turtles: What Happened to Raphael in The Last Ronin
CHUNG'S INFLUENCE ON THE DEATH OF OPTIMUS PRIME
The death of Optimus Prime remains a seminal event in Transformers lore — creators to this day continue to riff on the scene — and the sequence that made Transformers: The Movie so shocking on its release. Chung storyboarded the scene and has posted extensive images of the sequence. Chung explains his thinking behind the scene and how he altered the original script.
Audiences see a lot of life and death fight scenes and might think that putting your hero's life at stake will make the scene exciting. This is a common mistake that directors make.

In the original version of the script, Prime dies then the surviving Autobots all ask who will be worthy of taking the matrix of leadership.The problem was that we saw no evidence of the matrix's importance because Prime did nothing special to show he was a great leader. I pushed to include Prime arriving to turn the tide of the battle before killing him. It's what he does before the death scene that gives it weight. Not the death by itself.
Chung has also provided his storyboards for some of the film's other infamous moments, such as the "Autobot massacre" scene that eliminated numerous established heroes.
CHUNG'S ICONIC DESIGNS FOR TMNT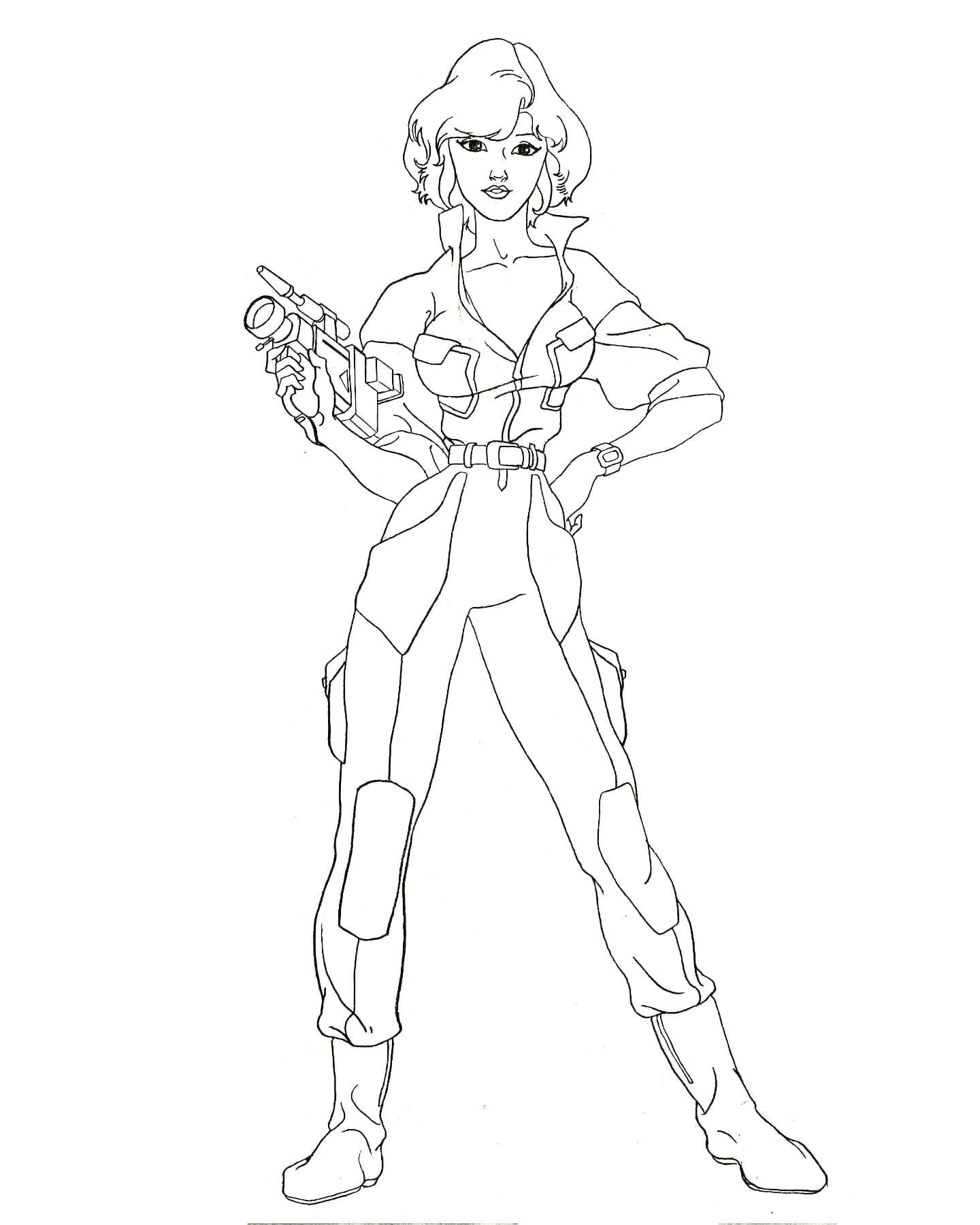 Following work on Transformers, Chung was then hired by Murakami-Wolf-Swenson as the art director on 1987's Teenage Mutant Ninja Turtles, adapting the look of the black and white indie comic for animation. The iconic look of Turtle ally April O'Neil (specifically her shoulder-length hair and yellow jumpsuit) is a creation of Chung's. He's provided his original design, along with his notes on her creation.
I was art director on the first run of TMNT episodes in 1987. I had license to come up with new versions of the characters from the comics. This April is very different from the original, and as many more people watched the show than read the comic, this is the one that stuck.
Related: The Least-Liked Ninja Turtle Is More Horrifying Than Ever
Many of the early designs have appeared on Chung's Instagram, including his animation-friendly take on Turtles' nemesis, Shredder. As Chung states, Shredder's naked face has a startling similarity to Trevor Goodchilde, the lead villain on MTV's Æon Flux. Chung also remarks that his initial design of alien warlord Krang wasn't well-received by Turtles co-creator Kevin Eastman.
My design for Krang's robot was not liked by Kevin Eastman (too goofy), but it was approved. Honestly the design was a joke, which tells you I had no idea this show was going to be so huge.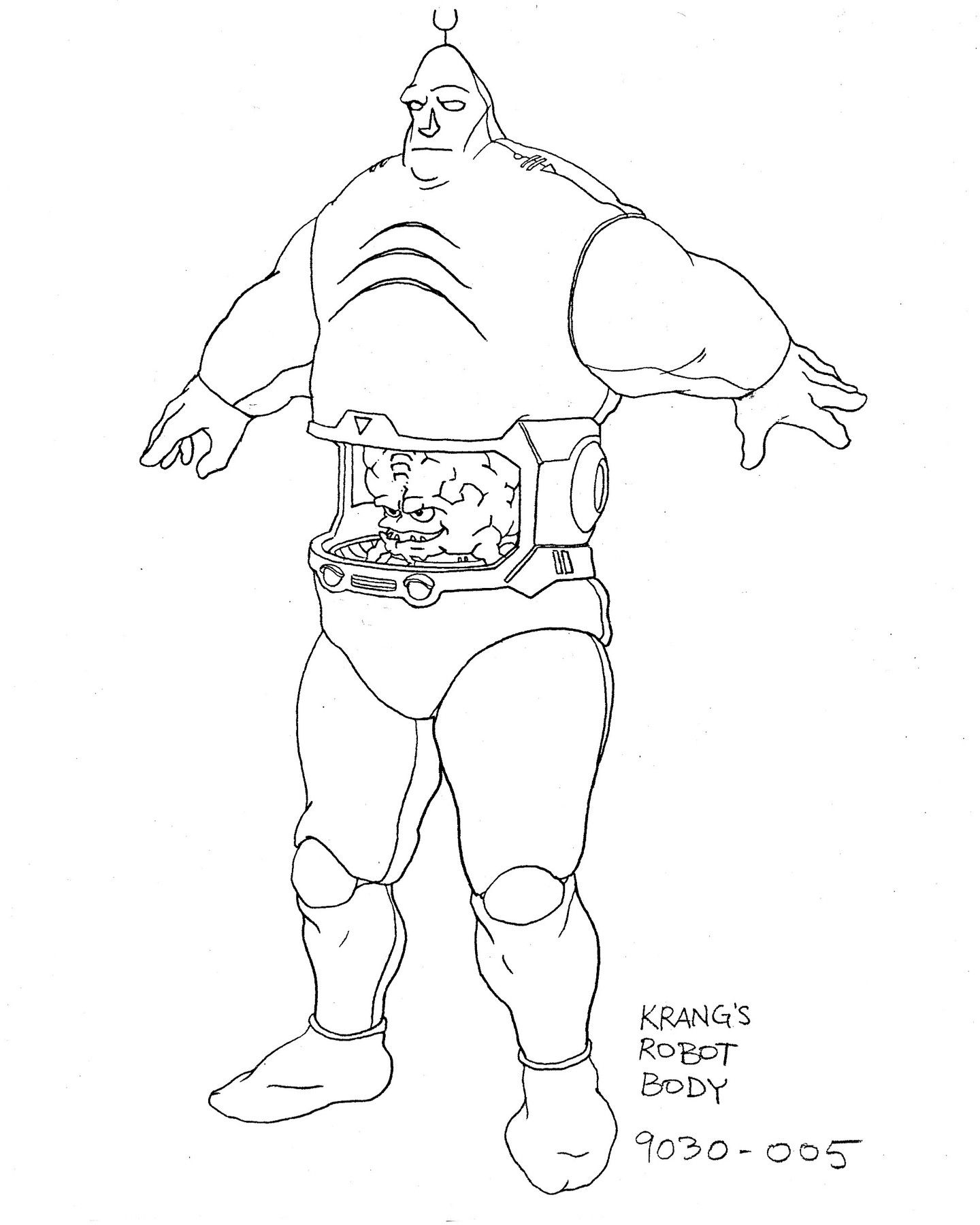 It took a few weeks for Chung to locate his original Krang design, but he did later post the sketch with a further explanation for why Eastman disapproved.
Fred Wolf, who mostly did not want to cause delays that would cost money, stood firmly behind my work (I was truly surprised this went through, I expected to have to redo it) while agreeing to add robotic elements- the metallic suspenders and visor which are in the final version. My own view was that the robot was such an advanced machine, that it would not fit our own idea of what a robot looks like.
Related: TMNT: Is The Cowabunga Collection's Limited Edition Set Worth The Price?
RUGRATS' SURPRISING INFLUENCE ON CHUNG'S NEXT PROJECT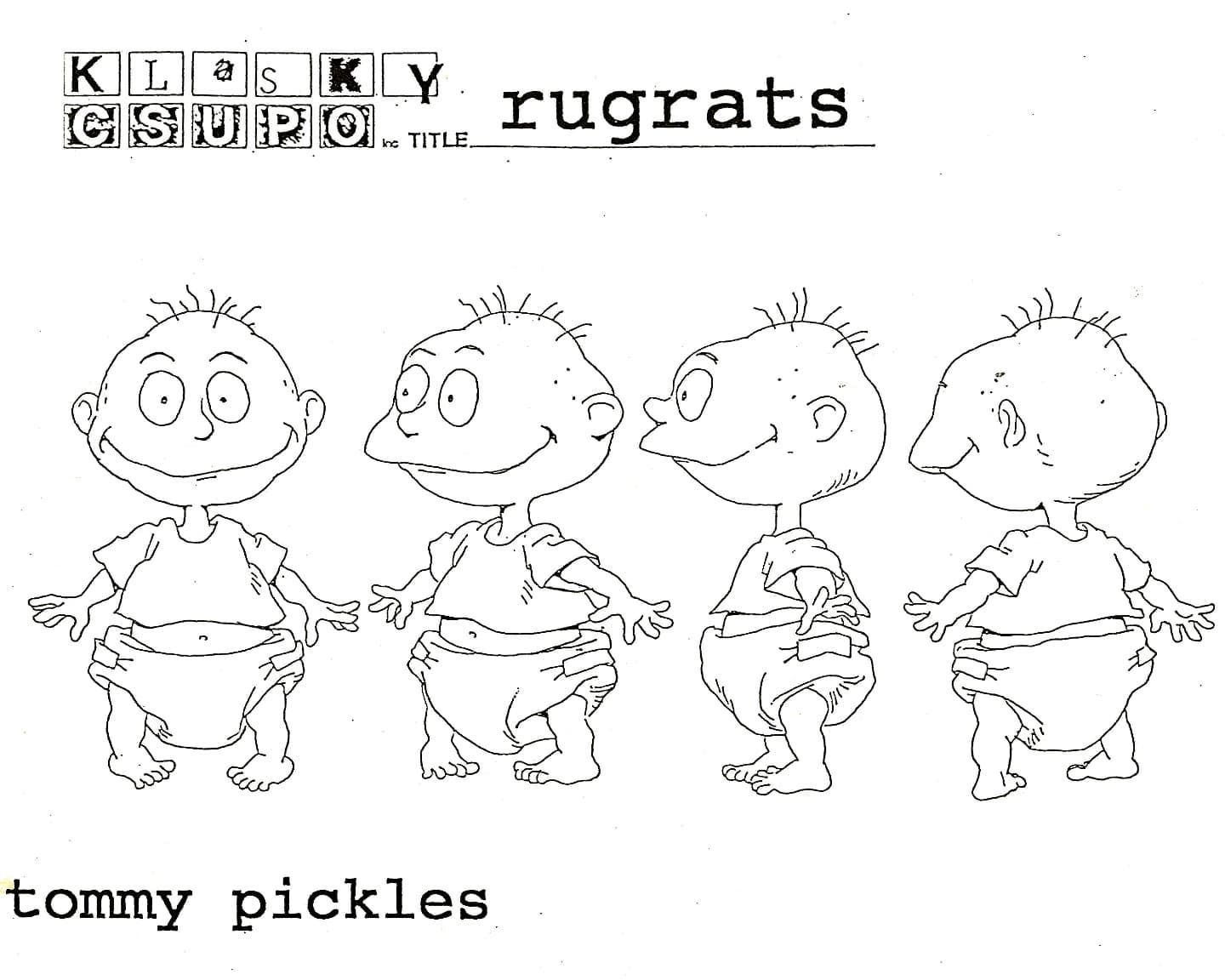 If working on two iconic 1980s series wasn't enough, Chung also had a pivotal role in developing Nickelodeon's Rugrats. Working for the Klasky-Csupo studio, Chung provided designs for the major characters. Chung's Instagram account features his commentary and animation models for Tommy Pickles and Chucky Finster.
The style of the show was set by Gabor Csupo. He did the designs of Tommy, Stu, Didi, Stu Sr., Phil and Lil. I adapted his drawings to make them animatable. The characters you see here like Angelica, Spike, Howard, Betty, and Drew are my own designs. Chucky was a collaboration, but the basic design was Gabor's.

I directed the pilot which sold Nickelodeon on making the series. I then did the opening titles, then went off to do Aeon Flux for MTV. You can find the six minute Rugrats pilot on YouTube. Check the credits. Brad Bird, David Silverman and Wes Archer did animation on it.
Amusingly, Chung's work on Nickelodeon's Rugrats inspired one of the racier Æon Flux shorts for MTV. 1992's "Gravity" begins with Æon and Trevor open-mouth kissing through the windows of their high-speed transports. Trevor uses his tongue to open up Æon's fake tooth and insert a rolled-up picture inside. Chung was inspired by a sequence "shot" from the point of view of Tommy's mouth on Rugrats and wanted to animate a scene from two mouths kissing. He took the idea to MTV.
Following Æon Flux, Chung directed the Matriculated segment from The Animatrix and The Chronicles of Riddick: Dark Fury animated movie. In 2007, he directed the opening three episodes of GameTaps' Revisioned: Tomb Raider, entitled "Keys to the Kingdom." Corporate brands have also enlisted his talents; Chung's commercial work includes a famous Diet Pepsi advertisement starring Cindy Crawford and Malcolm McDowell. A Youtube playlist from Acme Filmworks compiles his impressive animation for commercials. Hopefully, more obscure treasures from his animation career will continue to appear on his Instagram feed.
The Teenage Mutant Ninja Turtles Just Remembered Their Greatest Strength
Read Next
About The Author
Denial of responsibility! insideheadline is an automatic aggregator around the global media. All the content are available free on Internet. We have just arranged it in one platform for educational purpose only. In each content, the hyperlink to the primary source is specified. All trademarks belong to their rightful owners, all materials to their authors. If you are the owner of the content and do not want us to publish your materials on our website, please contact us by email – [email protected]. The content will be deleted within 24 hours.