As the semesters went by and the issues weren't addressed, Adam found himself getting further behind. Some of his lecturers helped with extensions and verbal assignments. But his mental health went downhill.
What is reasonable?
The right to equal access despite disability is outlined in the Disability Discrimination Act 1992. The responsibilities of educational institutions are outlined in the Disability Standards for Education (2005). States have their own equal opportunity legislation. Universities must comply with all of these standards.
Accessibility for disabled students hinges on the legal term "reasonable adjustments", which appears in the Act. Universities didn't always have to account for disabled students, so they had to make "adjustments" when the laws changed. Reasonableness considers criteria including what the student needs, how adjustments might affect other people, and how much they will cost the university.
Some adjustments are universal. If a building has stairs, ramps are an adjustment. Most universities have disability adjustment plans for students on an individual basis. Students must apply for and manage these plans themselves, providing medical evidence for their disability or an ongoing medical condition.
Many students with a disability at Melbourne University say that the process of applying for and managing their adjustment plans creates a bureaucratic burden that in and of itself is discriminatory: it makes uni harder.
Adam has talked to students at other unis. "A friend is studying at Swinburne, and told me that the uni is really good with accessibility. My friend has ADHD, and she says they are so on top of accessibility, and communicate with her regularly about it," he says. "There is no push-back."
The students say most people see only physical disabilities, and that mental health conditions are often treated as invisible. The adjustments required to study with mental health disability usually involve needing more time. Depression, anxiety and trauma don't follow timetables.
Lara (not her real name) doesn't want to be identified in this article. One reason is that she is a victim-survivor of family violence. An international student, she has been stalked by her family online and in person.
Lara studies in a STEM faculty at Melbourne University. Before her abuse she was a top student, even winning a scholarship to a prestigious American college. She was diagnosed with a mental illness and developed social anxiety. She also has ADD, developed a severe gluten intolerance, and has other disabilities, including low vision.
Sometimes Lara gets overwhelmed and can't get out of bed for days. Although she has an adjustment plan, she still has issues getting extensions when she needs time.
"Every student – even students without a disability – can apply for 10 days' extension," she says.
Lara's adjustment plan lists the 10-day extension as an adjustment: "Extension requests of between 1 and 10 working days can be supported by this Academic Adjustment Plan. Length of extension is at the discretion of teaching staff."
Once, during a difficult period, Lara applied for 10 days' extension. "I also got a doctor's certificate, just in case. But my course coordinator said, 'No. The assignment doesn't take that long. It takes five days'."
Lara went back to her doctor. "My doctor was like, 'I am the medical professional, why are they telling me how many days you need?' So I talked to SEDS, and they said 'Your teaching staff hasn't done anything wrong; look at the last line. It's their right to decide how many days you need'."
Lara wrote to the relevant teaching staff, but an agreement wasn't reached.
Placido Belardo is principal solicitor at the Disability Discrimination Legal Service.
"Reasonable adjustments … must be the product of a well-informed consultation between the student, their health practitioners, and the university staff," he says. "Therefore, a condition that adjustment plans be approved by the relevant faculty staff is not necessarily discriminatory.
"What may constitute a breach of the legislation and the Disability Standards for Education is if the faculty would arbitrarily withhold approval without giving due regard to medical evidence."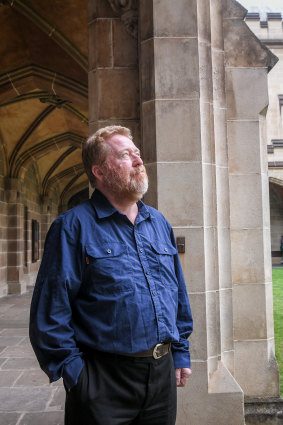 Belardo points out that if an assignment is deemed to take five days, expecting a student who is suffering from mental illness to complete it in the same timeframe would constitute indirect discrimination.
"The student is not getting any unfair advantage, nor is the extension of time compromising the overall delivery of education," he adds. "An adjustment is not a one-off obligation. They ought to be reviewed to ensure that the strategies are working."
Lara still managed to get top marks for her assignment.
"I know I can do this job," she says. "I can become the industry connection for future students with a disability. That's my ambition."
Keith McVilly is professorial fellow for Disability & Inclusion in Melbourne University's School of Social & Political Sciences. He tells students about applying for adjustment plans on the first slide of every new unit, but acknowledges that staff at the university need more training.
"I've worked across a number of universities in a number of states in Australia. Unfortunately, this is an issue across the university sector," he says.
"Firstly, we need to publicise [adjustment plans] more. I think we need to improve the quality [of the plans]. And we need to increase the resourcing to SEDS.
"Every year I undertake numerous compulsory training [units] in a whole variety of areas, from safe lifting practices to bullying and harassment. But nowhere in my compulsory training is people with disability. I'd make [that] training compulsory," he adds.
'The feedback was incredibly negative'
As students came back onto campus at the end of 2021, Adam Whitehead attended a meeting to give feedback about Melbourne University's Disability Inclusion Action Plan (DIAP).
"The feedback from students was incredibly negative," he says. "It seemed like the university was surprised by the outrage over accessibility."
He thought the outrage was well-founded. He knew about his experience with low vision. And the doors in the disability space were almost comically inaccessible.
"Betty Zhang and I did a walk through a newly remodelled building, opened in 2022, and it was immediately apparent that there were access problems," says Adam. "Afterwards I joined a group of students in wheelchairs who were doing an informal audit. They mentioned that there were inclines that made it impractical to get around in the new building, and to get to the lifts," he says.
"Through talking to people involved in the consultation process we found out that, after the earthquake in Melbourne, the University realised that it wasn't up to code. We even heard that it reallocated money earmarked for accessibility and inclusion after the consultation process to instead bring the building up to code.
"Whatever happened, it was obviously inadequate for a brand-new remodel. That's the issue with tacking on accessibility at the end, rather than using universal design."
At the end of that first meeting, Adam and several other students with a disability started a WhatsApp group. Some ran for election to the student union in 2022, and were elected as disability reps. "We realised that if anything was going to change, we would need to push for it ourselves," Adam says.
Shuyun (Betty) Zhang was one of the students in the group. She has a mental disability, and is an elected Disability Officer at the university's student union.
"One student wrote to me after being involved in the lived experience consultation for the DIAP," Zhang says. "She was outraged that the university revealed that it had had an external audit that put an $80 million price tag on bringing the university up to physical accessibility standards, but that the financial commitment being made by the university this year was $3 million."
Simon Katterl, a mental health and human rights advocate who has worked for the Victorian Equal Opportunity & Human Rights Commission, believes one of the issues is a power imbalance.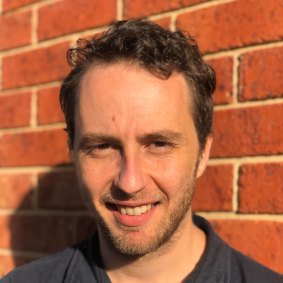 "I have witnessed a resistance at several universities to make obvious reasonable adjustments so that people can participate equally," he says.
"There is an individual acting on their own against an institution. That institution also happens to determine whether they will pass their course and have a career. It has the benefit of money, prestige, believability, paper trails, energy and staff. The student does not, and the administrative burden is large.
"People kind of give up. In effect, that enables the system to stay exactly as it is."
The University of Melbourne responded to requests for interviews with a statement reiterating its dedication to the Disability Discrimination Act, adding that "the University monitors processing times for Special Consideration and is currently rolling out a series of process improvements to further reduce those times".
"Students may access a formal complaints process if an issue cannot be resolved informally," the statement said. "The outcomes of complaints are reviewed internally so that we can improve the experience for students.
"A new Disability Inclusion Action Plan is currently in development and will be completed in 2023."
Both student union disability office bearers and other students with disability have emailed senior staff at the university to see the draft plan. So far it hasn't been made available.
This year, Adam started his fourth-year internship at the university, working on systems of universal design, a discipline that incorporates people of all abilities into building and process design within institutions.
"I want to work in universal design, creating communities of people with disability so that they have a sense of identity, not defect," he says.
The Morning Edition newsletter is our guide to the day's most important and interesting stories, analysis and insights. Sign up here.
Denial of responsibility! insideheadline is an automatic aggregator around the global media. All the content are available free on Internet. We have just arranged it in one platform for educational purpose only. In each content, the hyperlink to the primary source is specified. All trademarks belong to their rightful owners, all materials to their authors. If you are the owner of the content and do not want us to publish your materials on our website, please contact us by email – [email protected]. The content will be deleted within 24 hours.