MBW's World Leaders is a regular series in which we turn the spotlight toward some of the most influential industry figures overseeing key international markets. In this feature, we speak to Matt Gudinski, CEO of the Mushroom Group. World Leaders is supported by PPL.
---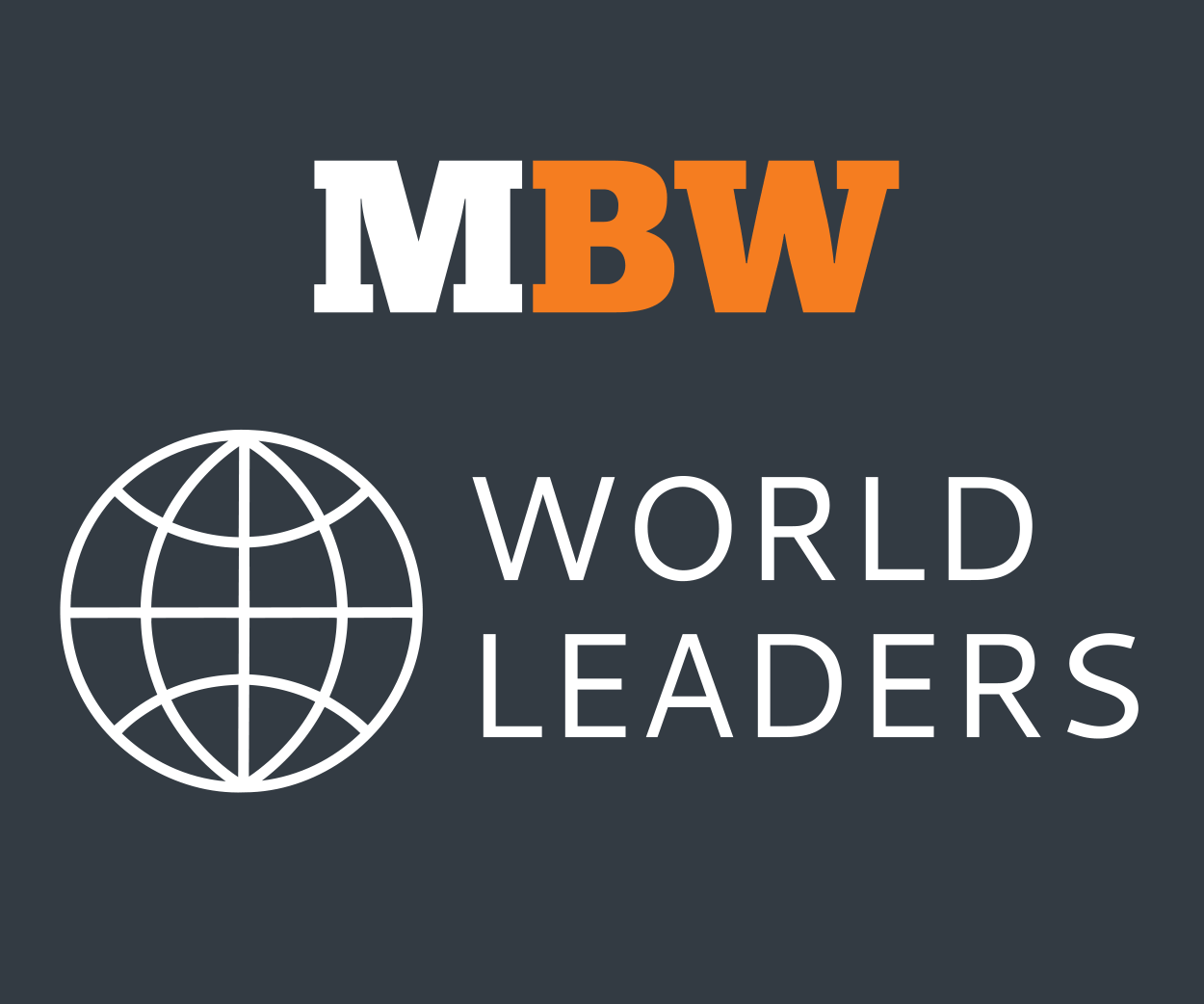 Not many music companies get to celebrate a 50th anniversary. Even fewer manage to do so while remaining completely independent.
Australia's Mushroom Group is one of the very few to enter its sixth decade still flying the flag for musical autonomy in an increasingly corporate world. And not only that but, in 2023, the powerhouse founded by Michael Gudinski in 1972 – and which brought the world everyone from Kylie Minogue to Muse – finds itself stronger than ever.
Over the decades, Mushroom hasn't just developed a hugely successful record company with a string of iconic labels under its umbrella. It also runs a publishing company and one of live music's most booming businesses, Frontier Touring; while along the way it's expanded into artist management, talent booking, neighbouring rights, film and TV, merch and beyond.
Until March 2021, this empire was ruled by Michael Gudinski, one of the true giants of Australian and global music.
When he suddenly passed away, tributes were paid by the likes of Ed Sheeran and Bruce Springsteen, while a life-sized statue of the mogul was unveiled outside the Rod Laver Arena in Melbourne in 2022.
Gudinski's son Matt – who'd already spent 20 years at the company, the last decade or so very much in partnership with his father – stepped up as CEO and has been quietly steering perhaps the company's most significant expansion since those early buccaneering days of the 1970s.
He took over at the most difficult possible time, both personally and professionally, as he mourned his father and the world still struggled with the COVID-19 pandemic. But, as he chats to MBW over Zoom, fresh from his honeymoon, it's clear it was a role he'd been preparing for all his life.
He grew up around the music industry – he shares fond memories of the likes of Madonna, Billy Joel, Sting and Garbage hanging out at the Gudinski family house when he was a kid. The day after he finished school, aged 17, he joined the family firm, initially working on the live side, before going on to co-manage all elements of the business.
"There was no push from my dad to go in this direction, it was just natural."
He cut his teeth in the industry even earlier, promoting his first live shows aged 12 ("There was no push from my dad to go in this direction, it was just natural"), and he's clearly inherited his father's passion for music and business, even if – as he wryly notes – his trademark approach is usually a little calmer than that of his maverick predecessor.
When Mushroom first expanded internationally in the '90s, in the form of the influential UK label Mushroom Infectious, things were rather more turbulent. Yet from its organized chaos emerged killer talent of both the musical (Muse, Garbage, Ash) and executive variety (Max Lousada, Stuart Camp and David Morgendorff all got their start there, amongst many others).
Now Mushroom is once again making a bid for an international breakout, with a new London office (under the auspices of UK/Europe GM Madeleine O'Gorman and International Director Korda Marshall, the latter of whom helmed the original Mushroom Infectious company before it was sold to Warner Music).
This time, the expansion comes with a global partnership with Universal Music Group that will see UMG's Virgin Music Group distribute and support Mushroom releases outside of Australia and New Zealand, while Mushroom talent can also be upstreamed to Universal labels for the full marketing treatment.
That deal is already bearing fruit, with rockers the DMA's breaking big in the UK and Mushroom/Virgin beating off all comers to sign resurgent electronic-rock terrors Pendulum, while talented up-and-comers such as Mia Wray look well-set to break out.
---
---
But Mushroom's new-look international roster is hardly the only major development at a company that has also recently launched a central management division, Mushroom Management – run by Gudinski and MD Sarah Donelly – and unveiled a new leadership structure at Frontier Touring, in partnership with AEG, which acquired a stake in Frontier in 2019.
The celebrations for Mushroom's 50th are in full swing, with the release of the documentary, Ego: The Michael Gudinski Story; a raft of reimagined recordings in which current Mushroom acts cover classic songs from the label's archive; and an all-star anniversary concert set for November.
All of which means it's high time for MBW to sit down with Matt Gudinski, try to avoid arguing over the recent Ashes cricket series that saw England and Australia fight out a contentious draw, and find out what the next 50 years have in store for the magic of Mushroom…
---
HOW DOES IT FEEL FOR MUSHROOM RECORDS TO BE EXPANDING INTERNATIONALLY AGAIN?
It's good to be back in operation. Our big focus back in 2018 was re-establishing Mushroom on a global scale, especially within the rights division of our business.
Since that first foray, when we opened up in the UK in the mid-'90s, there are more Australian artists having their moment on a global scale and a number of artists that we've been lucky enough to work with have experienced significant success globally. We wanted to re-establish our global network to enhance that and put boots on the ground to support the next generation of talent coming through.
"It all comes down to the right people and Maddie and Korda are the foundation of that."
It'll be a little less chaotic than in the '90s, there's been a few lessons learned from that – ! – but it's really exciting to have Korda [Marshall] come back on as part of the family and Maddie [O'Gorman] is fantastic.
It all comes down to the right people and Maddie and Korda are the foundation of that.
---
TAKING OVER AS CEO WHEN YOU DID MUST HAVE BEEN TOUGH?
It was, but I had a great platform to build upon.
My dad and I had been working hand-in-hand, leading the business and the strategy since probably about 2013. It would have been a lot harder, but a lot of the direction we were going in had my fingerprints on it. That helped quite a bit.
I definitely wasn't wanting to take this position at this stage. Dad passing aside, it was such a challenging period for the music industry as a whole, but especially at Mushroom, with what Covid did to so many parts of the Mushroom business.
"Not only was it a challenging time personally and for everyone in the company losing my Dad, but it happened at a time when there were so many unknowns as to what the future held."
A big part of our business centers around live events, touring and merchandising, and it was just two years of full shutdown. So, not only was it a challenging time personally and for everyone in the company losing my Dad, but it happened at a time when there were so many unknowns as to what the future held.
We made a big point of retaining all our staff during the Covid period, which a lot of other similar businesses in our industry weren't able to do, but it was challenging times for us. Nearly two years on, I can confidently say that we've really come out the other side.
The last 12 months for the Mushroom Group were, if not the most successful, certainly one of the most successful years in the company's history.
DID YOU EVER GIVE ANY THOUGHT TO SELLING UP OR WALKING AWAY FROM THE BUSINESS?
I've been in the business for over 20 years. I promoted my first show when I was 12 years old, which is 26 years ago now. It's always been in my blood, it's a family business and there was never any thought of not continuing.
I'm really focusing on consolidating parts of the group at the moment; not to downsize, if anything to drive greater success and improve the systems we have. The management division is going from strength to strength, and we have great partners and artists that are part of it.
We just launched a new booking agency and we're going ahead with a number of projects in the film and TV space. It's full steam ahead.
---
IN WHICH WAYS WOULD YOU SAY YOU'RE DIFFERENT TO YOUR DAD?
My dad would always say that we have a very similar passion and we're very loyal people.
My dad's approach was always a little bit more chaotic than mine, I don't know if it's generational but I'd probably be a bit calmer! But, even though we both take a different approach, it's with the same values and ethos.
"It's all about that independent spirit: you've got to love what you're doing to be successful in this industry."
It's all about that independent spirit: you've got to love what you're doing to be successful in this industry, you've got to have passion for what you're doing to be an independent music group.
There aren't many successful businesses that are still independent after 50 years so, to do that, you've really got to stick to what the core principles are. My dad instilled those into me pretty early. We always had the same ideas, just a different way of getting there.
---
MUSHROOM IS THE ORIGINAL 360-Degree music COMPANY. HOW HARD IS IT TO MAKE THE DIFFERENT PARTS WORK TOGETHER? DOES IT MATTER to you IF ARTISTS ONLY SIGN TO ONE PART OF THE GROUP?
My dad was probably a bit more fierce on that than I am. I want artists to feel they can work with us in as many ways as they want. It's never been something that's pushed upon artists – to say, 'Look, you have to be part of all parts of the group'.
Our mission is to create a platform for artists to be successful. If we've got an artist signed to the label and our management business can help them achieve that success, great. If another manager can help us achieve that success, then that's great as well. And likewise, across publishing, the booking agencies, merchandise and all those arms.
When we do work with artists across many parts of the group, we've seen some great success for those artists over time. But our artists are our strength, we're an artist-friendly business and things have to come naturally.
---
HAS STREAMING OPENED UP MORE OPPORTUNITIES FOR AUSTRALIAN ARTISTS TO BREAK OUT INTERNATIONALLY?
I think so, but it's also such a challenging era because of the volume of artists across the globe.
In Australia, we've got more amazing talent than ever, but there's still only the same amount of opportunities. There are a lot of artists fighting for the same space so, while we're seeing more Australian artists have that global success, there's a lot of amazing talent that's not getting the cut-through or the opportunities they should.
That's one of the downsides of how easy it is for musicians to get their music out to the world. It's a great thing that's grown our industry over the past couple of decades, but it's also creating challenges because it's such a crowded space.
---
IS IT HARDER FOR INDIE LABELS TO COMPETE WITH THE MAJORS THESE DAYS?
Definitely. Nowadays, all labels are looking to sign the same artists and that's why it's become so competitive.
"Fifteen years ago in Australia, the majors wouldn't be interested in nine out of 10 artists that we were trying to sign. Now, pretty much every artist we sign, we're competing with the majors."
Fifteen years ago in Australia, the majors wouldn't be interested in nine out of 10 artists that we were trying to sign. Now, pretty much every artist we sign, we're competing with the majors. And that's similar on a global scale as well.
---
IS THAT WHY YOU DID THE VIRGIN DEAL?
We've had a long-standing relationship with Universal for our physical business in Australia.
We explored many options as to how we wanted to go about the first steps with the international set-up, and partnering with Universal and Virgin was a key part of that. It feels like we've made the right move, they've been a big part of the success we've had with artists like the DMA's so far.
---
---
UNIVERSAL DOESN'T HAVE ANY EQUITY IN MUSHROOM AS PART OF THAT DEAL. BUT WILL IT ALWAYS STAY THAT WAY, OR COULD IT DEVELOP, LIKE THEIR DEAL WITH PIAS?
We'll worry about what's happening today, not tomorrow. You can never say never to anything but there's no equity and it's definitely not part of our plan at the moment.
Our plan is to further build Mushroom as a global independent powerhouse.
---
CAN AN INDIE LABEL PRODUCE A TRULY GLOBAL STAR IN THE WAY A MAJOR LABEL CAN?
Anyone can do that. You've just got to have the right set-up in place and that's what we're focused on creating at the moment. There was a period when more artists were being independent in their own right, but with how crowded the market is and how many artists are competing for the limited opportunities out there, it's changed.
Artists know they need a partner on their side to achieve the success that they want, whether that's an independent music company like Mushroom or a major like Universal.
---
IF YOU COULD CHANGE ONE THING ABOUT TODAY'S MUSIC INDUSTRY, RIGHT HERE AND NOW, WHAT WOULD IT BE AND WHY?
It would be around putting a greater value on streaming revenue. We've finally had a price increase on Spotify for the first time since it launched in Australia and, with the challenges that face rights-holders these days, we need to see a greater value put on music copyrights.
I really hope to see increased revenue for artists through the streaming platforms in the years to come. The talent across the world is greater than ever, but there's so much of that talent that is not able to make a living out of this yet.
"To only have one price increase in a 13-year period [music's] probably still undervalued at the moment."
Like anything, it's got to be balanced. But to only have one price increase in a 13-year period, it's probably still undervalued at the moment.
If you look at the general change in the cost of living over that period of time, it doesn't match up.
---
INTERESTING TO HEAR SOMEONE WHO OWNS A LABEL CALLING FOR ARTISTS TO GET MORE MONEY FROM STREAMING…
That's probably because of us being an independent company. In the type of deals we do, we're a partner with all our artists, so we probably take a different approach to what the majors do in their deal structures and how income is shared.
---
IN CRICKET TERMS, MUSHROOM IS 50 NOT OUT. WHAT DO YOU NEED TO DO TO PUSH ON FOR THE CENTURY?
Given how much Mushroom evolved and the industry changed in the past 50 years, I have no doubt that's going to happen at an even more rapid pace in the next 50.
My biggest goal is to set the company up to hopefully be as successful as we are now, if not more successful, for the next 50 years.
I'll be judging our success on how the new businesses we've got involved in continue to grow and how we can further have an impact on a global scale.
I'm proud and honoured to be able to lead the business that my dad founded into the next era, and hopefully set it up to still be a leading music and entertainment business in another 50 years' time.
---

World Leaders is supported by PPL, a leading international neighbouring rights collector, with best-in-class operations that help performers and recording rightsholders around the world maximise their royalties. Founded in 1934, PPL collects money from across Africa, Asia, Australia, Europe, and North and South America. It has collected over £500 million internationally for its members since 2006.Music Business Worldwide
Denial of responsibility! insideheadline is an automatic aggregator around the global media. All the content are available free on Internet. We have just arranged it in one platform for educational purpose only. In each content, the hyperlink to the primary source is specified. All trademarks belong to their rightful owners, all materials to their authors. If you are the owner of the content and do not want us to publish your materials on our website, please contact us by email – [email protected]. The content will be deleted within 24 hours.