Nintendo has a long history of sticking out in the video game business and in the tech space as a whole thanks to unique ideas that more often than not bring in new and innovative experiences. Whether it's the design of odd controllers such as the N64, the motion and remote-like controls of Wii, or the hybrid nature of Switch, these ideas and philosophies have been a core part of what makes the company exciting generation after generation. More often than not, Nintendo's games, while somewhat gimmicky, end up standing out and leaving behind a legacy in the medium's history that we typically look back fondly at. Some if not most will dismiss Nintendo's ideals whenever a new generation arrives with games that take advantage of showing off the new technology and hardware, but it more often than not works out. At the same time, even though the Big N has done well to come up with new ideas time and time again, the company tends to get ahead of itself by focusing on making everything a unique "experience", even if it's not something built around game design. This is arguably one of the most frustrating parts of Nintendo's culture that brings this sort of yin and yang feeling of what works and what doesn't.
While there's no denying these unorthodox set of values have allowed Nintendo to stand out in the industry rather than just being a copy of a copy of a copy in an increasingly flourishing yet saturated market, what we're focusing on isn't just about ideology in ludology, but more so the myriad of complementary features that come with a lot of today's digital-based storefronts, branches, and e-commerce that Nintendo feels the need to mutilate by attempting to further streamline an already streamlined process. It's brought with it a tumultuous response of ups and downs throughout the years that doesn't seem to have any potential chance for change anytime soon, but we also need to look at where this all began, which was when online gaming started to come to prominence in the early to mid 2000s. Nintendo's first console to do so natively would end up being the system that would become one of the most successful in history: the Wii.
By the time the Wii had released on November 19, 2006 in the United States, Nintendo's usual competition as part of the "big three", Microsoft and Sony, had also launched their new generation hardware. The PlayStation 3 released a week before in Japan and just two days before stateside, and the Xbox 360 saw an entire year head start the year prior in 2005. Not only was this new generation at the time one of the most diverse and wild because of the introduction of motion controls, the Xbox 360's red ring of death, and PS3's absurd price tag and complicated innards, but it introduced digital storefronts for the first time that would pave the way for the future of video games where titles are now being consumed digitally vastly more than physically. It was recorded that 2018 – long before the impact of COVID-19 – saw 83 percent of video games sold in digital form compared to a decade prior, and we began to see the rumblings of digital-only consoles like the PSP Go and the Xbox One S – All Digital Edition before ultimately having dedicated digital-only consoles like we do now with the Xbox Series S and PlayStation 5 Digital Edition.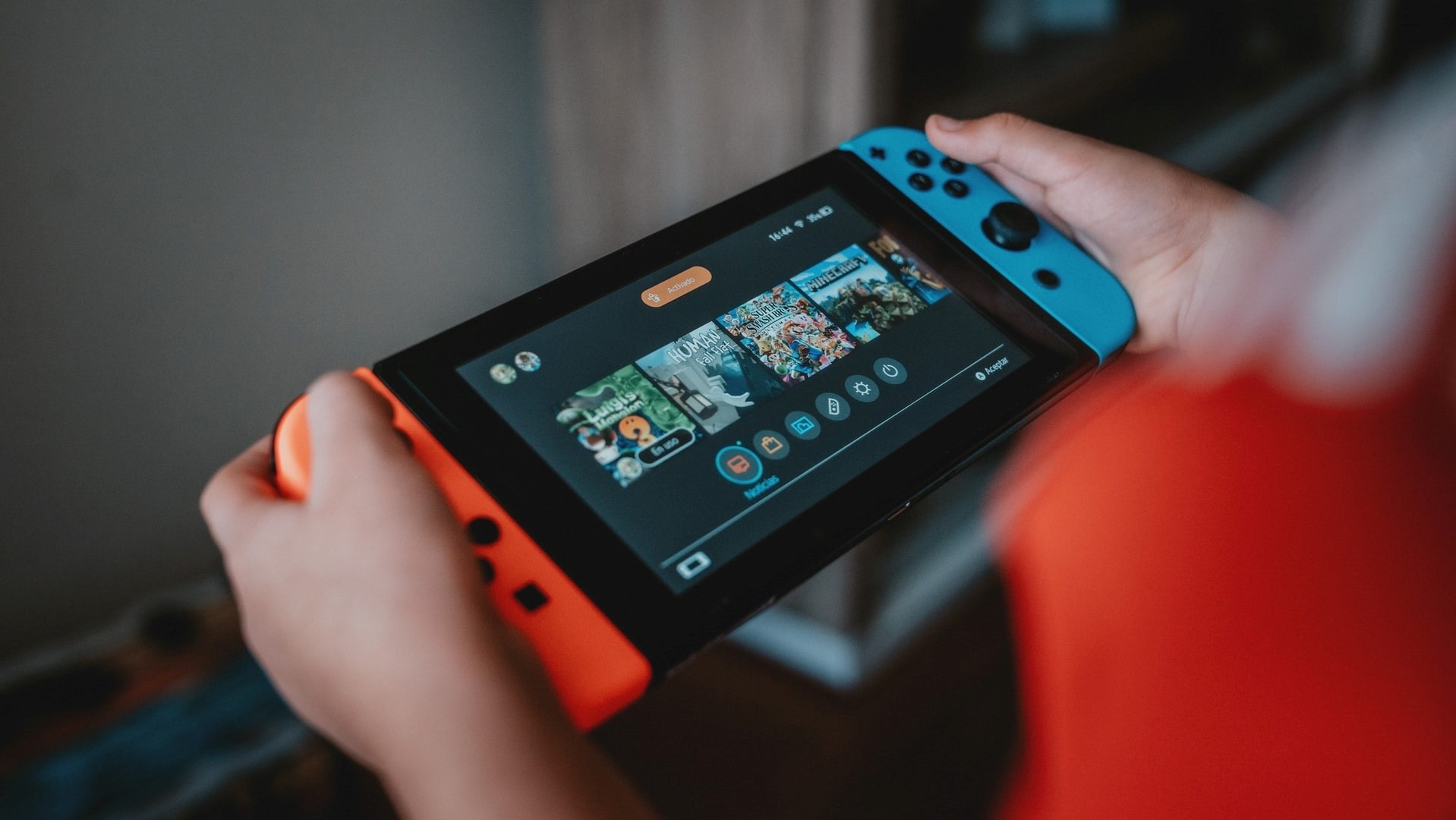 This shift in how we consume and purchase our video games with an increase of subscription services, live-service titles, and the immediate satisfaction of obtaining a game without having to run to your local store has paved the way for an inevitable future that has seen revenue generated tenfold for all forms of content, including the streaming of music, films, and rise of e-books. All meanwhile, Nintendo decided to make a completely offline console with Wii Mini, a device that made absolutely no sense and saw no change in its OS and UI, so you're left with only one of the bubbles being filled with a splash screen of the game you had inserted, and many others empty and floating around, leaving an ugly and seemingly endless abyss of globules across your television.
Wii Mini aside, however, the digital future at the time wasn't necessarily foreseen as a replacement and more of a complementary and optional way to purchase your content. Of course, throughout the course of history, monetary values and adaptation of currencies would fluctuate and change from country to country, but one thing always remained consistent was that you knew how much you were paying with the economy you were brought up with. With the Wii? Well, we had Wii Points – because labelling something as simply $10 USD wasn't good enough. Sure, you could easily make the assumption that 1000 points was $10 USD and 2000 was $20 USD and so on, but when you were leftover with points you needed to make a digital purchase on, say, the Virtual Console, you ended up in this unfortunate situation where you had to buy a predetermined amount to reload with rather than just spending the precise amount with a card. Though this shouldn't have been seen as a surprise as even prior to the Wii when storage through memory cards was a standard prior to built-in hard drives, what we all knew as kilobytes, megabytes, and gigabytes once again wasn't good enough, so Nintendo decided to use the system of 'blocks' to formulate and identify storage space all the way up until the 3DS, which would be the last time they'd use the term to refer to an allocated amount of space before finally giving in and going back to universal terms and understandings with the Wii U.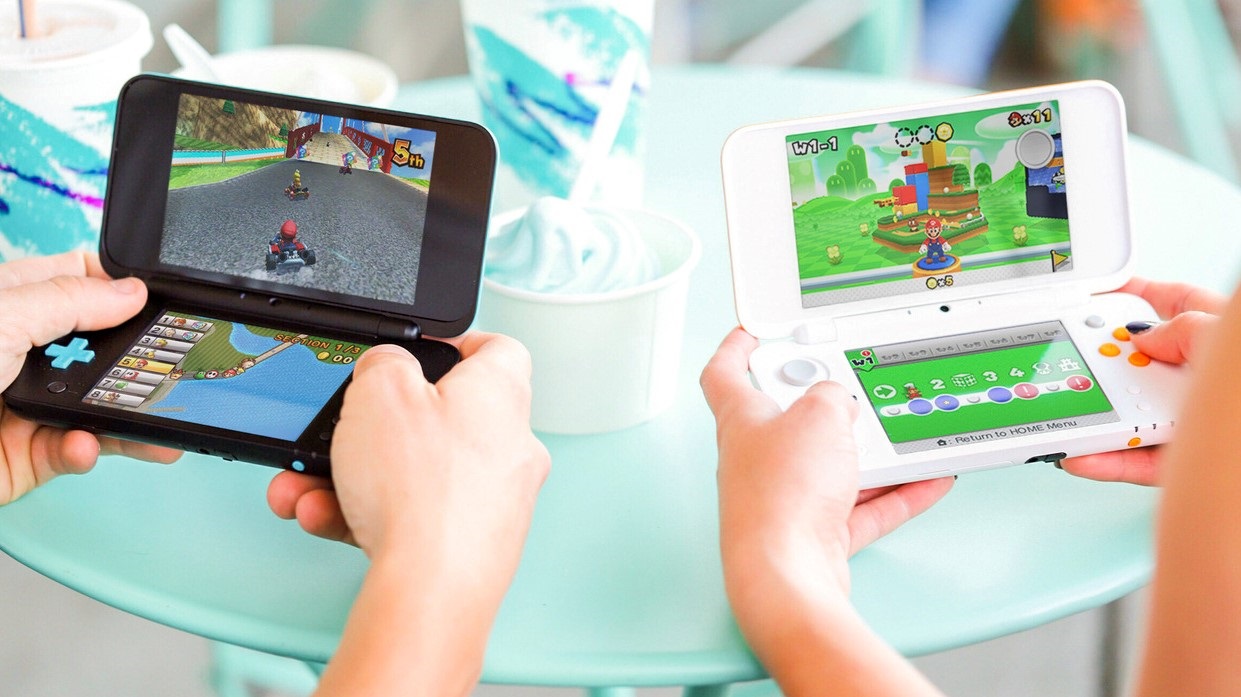 But this isn't even about that or the history of odd decisions that include the Game Boy Micro, Game Boy Printer, or 3DS Circle Pad Pro – this is about why we're taking things that are consistent and making them inconsistent as part of a global effort to make things seem unique and special by sacrificing consumer friendliness and logic. Finally when things started to seem like there was balance in the universe with the release of Switch, Nintendo Switch Online was revealed as part of an initiative to increase recurring revenue streams outside of simply having multiple purchases in the same household or repeat purchases of software both digitally and physically. The topic here isn't just about what the service offers and Nintendo's notorious history with poor network infrastructure, but it's once again about the inconsistencies and uncertainty from console to console with these methods that feel temporary, lost, and hold no personal long-term value to the consumer. Everything is essentially disposable and lost in time.
Let's look at the "competition" for a moment regarding what they offer that's akin to Nintendo Switch Online: Since the release of the original Xbox in 2001, Microsoft took a huge leap by offering a paid online service that would revolutionize online gaming moving forward thanks to the likes of Halo, Gears of War, and Forza – staples of their intellectual properties which still see massive success today. This service since 2001 has always been known to the world Xbox Live, before upgrading it further with perks in addition to its online access with Xbox Live Gold on Xbox 360. Xbox Live and Xbox Live Gold have always been a driving force in the Xbox business, and Xbox as a console quickly became the go-to place where you wanted to experience unabated and unparalleled online gaming with your friends. Even in 2022 with the inclusion now of Xbox Game Pass Ultimate – which includes Xbox Live Gold in the subscription – the brand is recognizable and seen as a must-have for Xbox owners regardless if they play online or not because of the monthly value and sales given from being an Xbox Live Gold and Xbox Game Pass Ultimate member.
It took a few years after PS3 launched in 2006, but for PlayStation, its online service that's been offered since 2010 has always been PlayStation Plus, working alongside its PlayStation Network and storefront. Much like the perks that come with Xbox Live Gold that led the way for these online subscription services which saw and continue to see massive success with the prevalence and dominance of online-gaming, this as a brand has remained consistent, identifiable, and to the point of what it provided. Despite an overhaul to the PlayStation Plus service and brand coming in the summer of 2022, however, it still retains the same branding that's been globally known for over a decade now. Regardless of how new generation hardware has treated past purchases and their eligibility for backwards compatibility, having these consistent networks and storefronts has created a safe space that houses all the digital content you own without the need to make yet another account for a new platform or worry about it being lost and locked to the past and hardware it was initially purchased on. I've been fortunate enough to use the same credentials that have stuck with me for as long as I can remember across a multitude of devices for both Xbox and PlayStation hardware, and with that brings a history of games, memories, and friendships as players we can look fondly back on, especially when revisiting older games, achievements, screenshots, and the like in our libraries.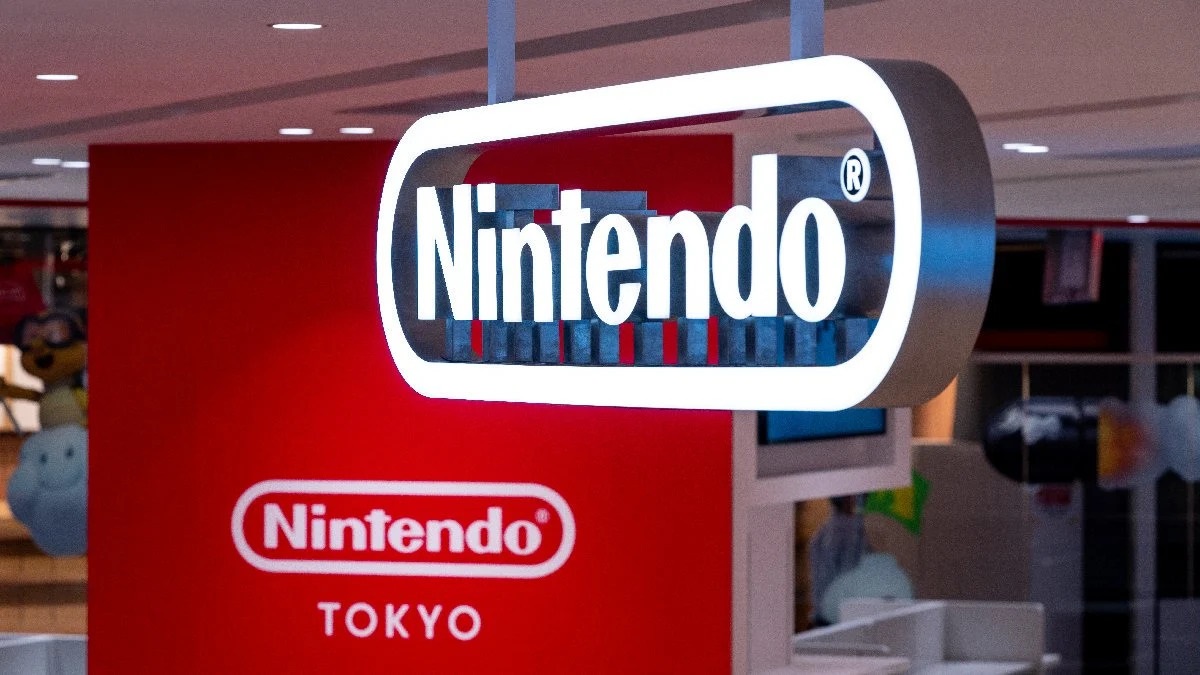 For a company that values the time and memories spent together, very few platforms, storefronts, or infrastructures feel more segregated than Nintendo's. When Nintendo first began introducing internet capabilities officially on consoles with the Wii, any internet was known as having gone through a Nintendo Wi-Fi Connection as was labelled on so many boxes, and any purchases were done through the Wii Shop, much like how DS purchases on DSi were done through the DSi Shop for DSiWare before it. Right away it was obvious through naming alone that this would be a closed off storefront that once services would inevitably shut down (which happened in 2017, followed by the Wii Shop closure in 2019), you'd wipe the dirt off of your hands and that was that. No way to revisit, no way to purchase, and eventually no way to download ever again. All of your purchases during that time were effectively gone for good had the hardware your games were locked into were damaged and any games purchased had not been redownloaded. As if this wasn't bad enough, tons of legacy content from both Nintendo and third-parties were also gone for good (legally) as not all were made available through Wii U and 3DS, and instead were trickled out once we settled on a name for a Nintendo digital storefront: the eShop. All your time, money, and memories, simply snapped out of existence – just like that.
With the commercial failure of the Wii U, Nintendo went back to the drawing board of what to do to make the next console cycle appealing and a success. Too much mixed messaging was happening not only from a marketing perspective but on a user-based level with the Wii U, and especially with the unfortunate closure of the rewards program Club Nintendo, which would then revive itself as My Nintendo and accomplish a fraction of what Club Nintendo did. Why they couldn't have simply overhauled Club Nintendo for a new generation is beyond me, but, again, what already existed wasn't good enough. It had to be reiterated once again by providing a further streamlined experience to an already streamlined infrastructure that Club Nintendo had by offering… desktop wallpapers.
Regardless of offerings, though, the core point is that Nintendo is constantly changing everything up in places that don't need any sort of restructuring for the time being. Sure, as time goes on technology advances, and as business values, goals, and ambitions change you'll naturally see an evolution of consumer offerings whether it's done for profit or loyalty. Having said that, everything feels so rapid-fire and frequent with some of the most odd decisions that before you finally get comfortable with how things are – well, would you look at that – here's something new to replace it. Once the Switch was introduced as well as My Nintendo, we started moving away from Nintendo Network IDs and turned them into simply having a Nintendo Account. More or less the same thing as you're still using a user name (in the form of an ID or email) and password to login, but this was the new terminology now for the exact same thing, but the legacy format is still a way to login to some Nintendo services.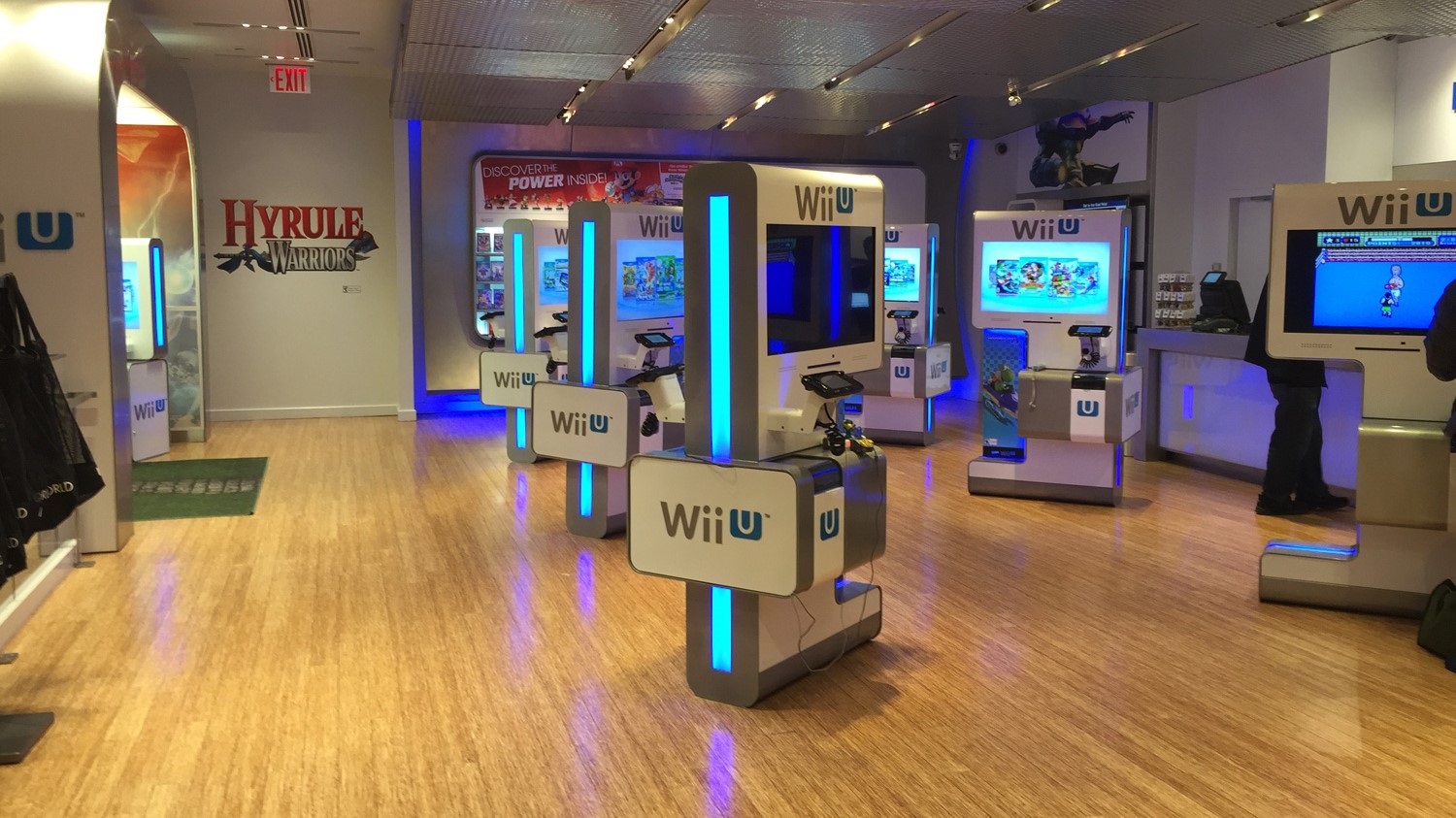 The most worrisome part about all of this is with the landscape constantly changing and Nintendo refusing to adapt to a digital future, there's never a safety net or guarantee that anything you do, purchase, participate or invest in, will carry forward with you or have any meaningful long-term value other than the occasional remembrance of a time that once was. Nostalgia feels like an exploit rather than a perk, and with content being lost to time and history as we move from generation to generation, it's worrisome that we're living in a world where gaming for Nintendo is being treated as disposable and forgettable since it's simply seen as a new seasonal "toy" for them rather than a way to touch, bring together, and confide in through these constant unique experiences that are taken for granted. There's such a rich history that almost feels as if it's disrespected and unappreciated, and it's a wonder why the company's lawyers are working around the clock as consumers have to take into their own hands ways to play legacy content rather than revisiting a library that's followed alongside them much like Valve's Steam platform has and PC gaming as a whole.
Imagine if films or music were treated the same way, where as the times went on you could only watch certain DVDs and VHSs with particular players, and once new ones came out, well, you'd never be able to watch that movie again other than your favorite scenes you'd play in your head. However, even movies now have a way to move forward with you not only on each individual service, but thanks to MoviesAnywhere; an initiative brought together by Disney to bring participating studios all into one place so all your linked accounts and associated content are accessible on any platform like VUDU, Microsoft Movies & TV, Prime Video, Google Play, and more – but I digress.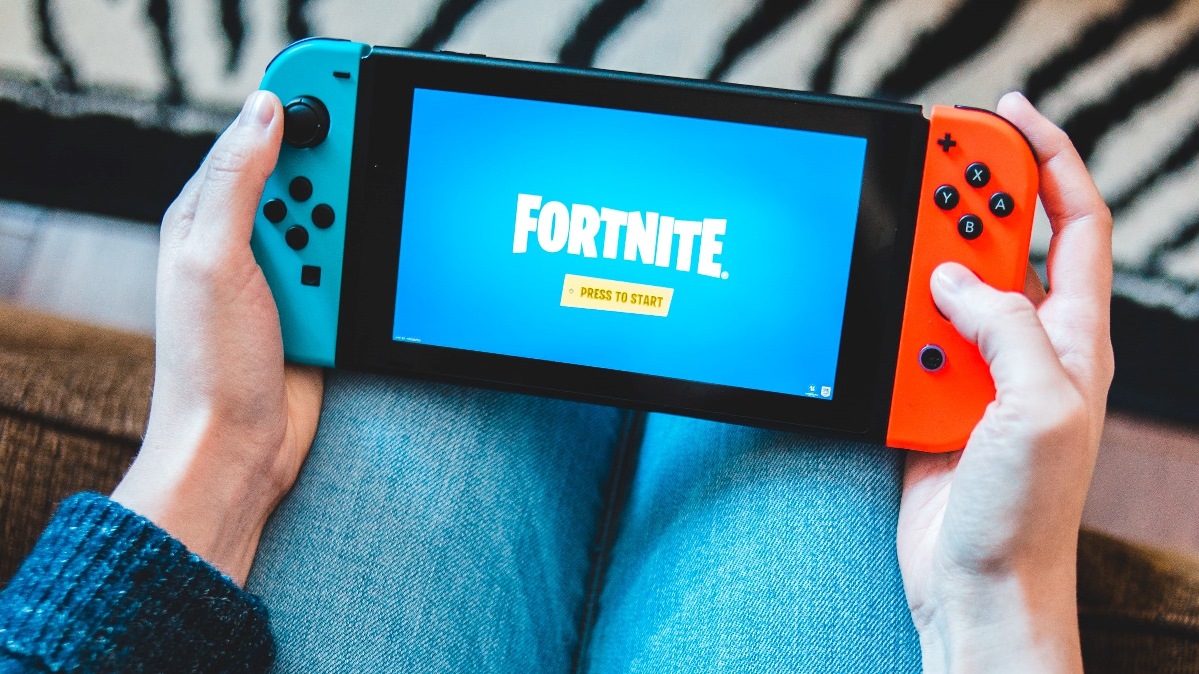 Maybe it's worrisome to Nintendo that with such a rich history of legacy content, providing that history in an accessible way would mean less of a focus consumers would have on newer content, but I still don't believe that to be the case and I doubt it would have any real negative impact on future sales of a game like Splatoon 3 just because they felt like replaying Eternal Darkness on their Switch, or even more realistically something like Devil's Third or Watch Dogs since they had bought a digital copy on Wii U if libraries carried over. No one's missing out on new Disney+ shows just because they want to watch Toy Story for the 48th time. Unfortunately, we may have to deal with this yet again with another generation of hardware as I highly doubt Nintendo Switch Online will still be the branded online service for Nintendo if the new hardware ends up with a different name. That constant fear of uncertainty is one of the most problematic issues when it comes to Nintendo's philosophy, but so long as the stock values rise and the numbers in general keep going up, clearly it's a worthwhile venture for a business regardless of customer satisfaction.
At the end of the day, all I really want as lifelong Nintendo fan is a bit of consistency and comfort, but as one gets older and grows alongside a business as a consumer, you begin to understand where one's core values are placed and how decisions are made, however unorthodox they may be. Nintendo wouldn't be the same without the wild decisions they've made over the past few decades, and with those risks have come many new innovative experiences that have come to define how we view game design and hardware utilization through proprietary technology that advances the medium forward. Structurally, however, the incessant need to tack a new name onto every little thing for a temporary surge of freshness before throwing it away again is becoming a tiresome process that could be easily mitigated with a little bit of dedication and permanence to the branches of a business that really don't need to be overhauled every couple of minutes. Quite frankly, I'm surprised Super Nintendo World is still open and hasn't already been demolished and rebuilt under a new name like Nintendo World Deluxe. It just sucks that even though it's always exciting thinking about a new generation of hardware and games that could be around the corner, I always feel like I have to say goodbye to a period and time of my life that shouldn't really have to end – and with that comes a whole new set of disposable terminology, services, and initiatives that'll feel half-baked as they're slowly patched and "upgraded" over time until the next go-round. One step forward and two steps back with the occasional leap ahead… it's certainly an anxiety-filled ride as each year passes.
Related
Denial of responsibility! insideheadline is an automatic aggregator around the global media. All the content are available free on Internet. We have just arranged it in one platform for educational purpose only. In each content, the hyperlink to the primary source is specified. All trademarks belong to their rightful owners, all materials to their authors. If you are the owner of the content and do not want us to publish your materials on our website, please contact us by email – [email protected]. The content will be deleted within 24 hours.