'Within six months I was won over': a children's author on Hong Kong, storytelling in her childhood and why writing is a family project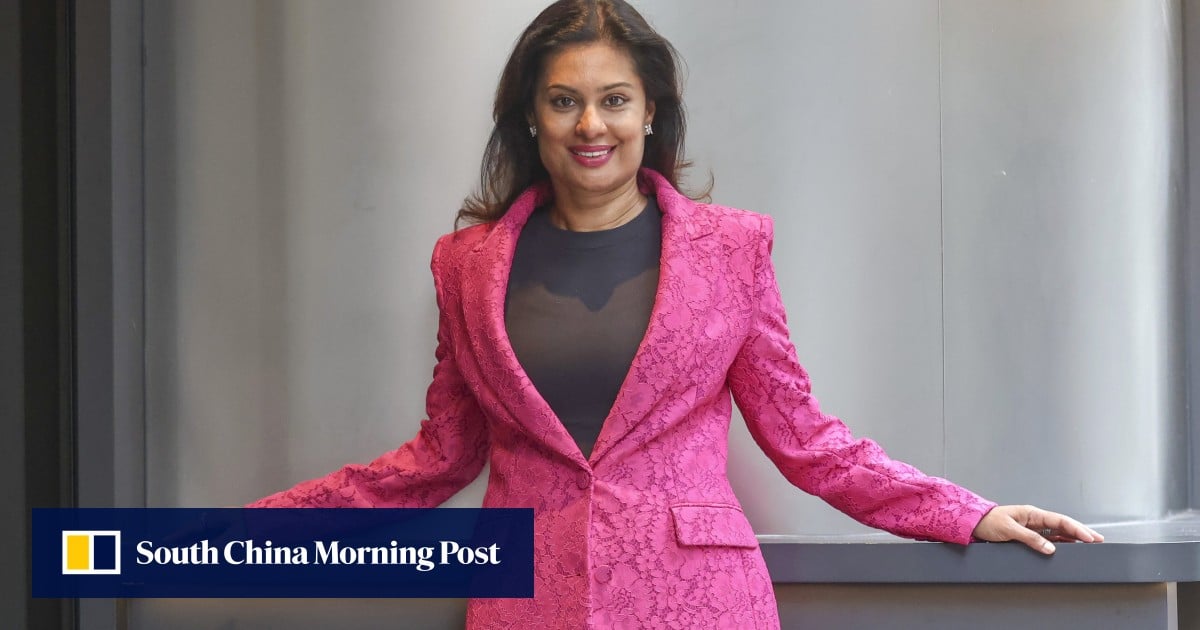 He was a very kind man and would tell me stories from the Ramayana and the Mahabharata, which are the two big Indian epics, stories of kings and queens and demons. These were passed by word of mouth, and I loved his two-hour storytelling session every day.
Do not do as I do
When I was 10, I was sent to Welham Girls' School, a boarding school in Dehradun, a hill station in India. I felt as though I'd been packed off and was lonely.
Most of the girls were from wealthy families and I was from a very middle-class family. My mother made me take on my father's last name, which was long, and people made fun of it, so I had so much shame. I just got on with things and worked hard. I was a diligent, sincere student.
When I was 14, I returned to Delhi and finished my schooling. I wanted to study English or history, but my mother told me that if I studied economics, I had the option to get a business degree later, but if I did arts then I'd be stuck with it. So I went to Delhi University to do a degree in economics and stayed on to do a master's in finance and control.
University was a nice time – good friends, eating out, watching films and studying – but I was always thinking about what I was going to do next. My mother's experience of having been raised in a Victorian way and then divorced meant that she wanted me to be a professional; marriage was never discussed.
She wanted me to be financially independent.
Career path
In 1995, I started working in corporate finance with Peregrine in Bombay. There were 10 of us, all in our early 20s, and we hung out together. Bombay was new to us, it was our first time living independently without parents to answer to.
I met Anurag there and we married in 1997. We decided we didn't want to work in the same company, so I moved to Templeton, an asset management company, on the marketing and sales side.
Peregrine collapsed in 1998, so Anurag went to a private equity fund which moved him to San Francisco in 2000. We were there for six months and then the dotcom bubble burst and he was moved to Hong Kong.
After months of interviews, I'd just landed a job at Salomon Smith Barney as a financial adviser, so I wasn't happy about moving, but within six months I was won over by Hong Kong.
Loyal help
I joined Citibank for a year and then moved to ING Asia Private Bank in 2002 as a senior relationship manager responsible for onboarding clients. I loved it. My sons Shiv and Veer were born in 2008 and 2009. I couldn't have done it anywhere else.
When I look at friends in India, they either have their parents or in-laws looking after the kids. I had two full-time helpers and couldn't have gone back to work without them.
I had an extremely understanding boss. With a boss like that, they buy your loyalty and you work hard. I'd be available after I put my children to bed. In that sense, Hong Kong is just beautiful.
Amma tells me
I wanted to tell the boys the stories that Bhagavan had told me. In 2010, Holi, the Indian festival of colours, was coming and I was looking for a picture book to explain the festival, but I couldn't find anything.
I told my husband I wanted to write a book to tell it and he encouraged me. I loved Dr Seuss, so decided to write it in rhyme. Every festival that came I wrote another book and they got a wonderful reception. My boys call me "Amma", which means "mother", so I called the series "Amma Tell Me".
The bookseller
As a banker, I looked at the numbers. I read The Well-fed Self-publisher (2007), by Peter Bowerman, and realised that publishers pay you about 7.5 per cent and at most 11 per cent if you are lucky, and then they want to control everything from the cover to the paper quality.
This was a project done out of love for my children, so I decided to publish myself. And monetarily, I wanted my losses to be my losses and my successes my successes, I wanted to own it completely.
If I'd known how hard it would be, I might not have done it. India is my biggest market – it has a population of more than a billion people. It was hard doing the book and working full time because my kids were small and banking is full-on – there is no part-time concept in banking.
Penguin suits
When I had three books, I approached three big publishers, including Penguin, and asked them if they'd take them on, but they turned them down, saying they were more directed to non-resident Indians.
After the series took off, Penguin approached me in 2016 and offered to buy my series because they were seeing my books in all the bookstores. I politely turned them down and they suggested I do another series, so we agreed on one that talks about monuments in India. It's called "Amma Take Me" and starts with the Golden Temple in Amritsar.
It's different working with a publisher because you have a deadline. The money is much better on your own because you get all of the profits. Although I already had nine titles under my belt, the minute I signed up with Penguin people looked at me differently and took me more seriously, but I was the same person with the same writing capabilities.
On the run
In 2017, I left banking. My husband was very supportive. In fact, he'd been suggesting since I turned 40 that I quit to be with the kids. I said, "If you want to be with the kids why don't you quit?" But at 45, I was ready.
I was concerned I'd miss the structure of work, so I signed up for the New York City Marathon – I was already doing half marathons with my husband. I loved the four-month training programme and took my youngest son and ran the marathon.
The book writing has been a family project – every place I've written about in India we've gone together as a family. Travelling together has been lovely.
I love Hong Kong – for its vibrancy, for its spirit, for the safety and because I can have a balanced life here.
Denial of responsibility! insideheadline is an automatic aggregator around the global media. All the content are available free on Internet. We have just arranged it in one platform for educational purpose only. In each content, the hyperlink to the primary source is specified. All trademarks belong to their rightful owners, all materials to their authors. If you are the owner of the content and do not want us to publish your materials on our website, please contact us by email – [email protected]. The content will be deleted within 24 hours.